BEMACON BemaBox (BEMABOX)
As an alternative to the traditional PC, the
BEMACON BemaBox
offers everything necessary for connecting scales.
Equipped with a
RS232-interface
one scale can be connected directly to the
BEMACON BemaBox
.
Additional scales can be linked via
COM-Server
or accessed via the network card of the scale.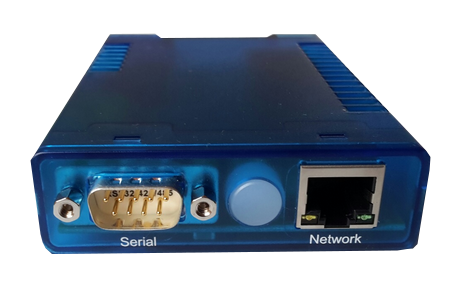 The
BEMACON BemaBox
is already equipped with a Linux operating system and the
BEMACON Scales-Dispatcher
and must be connected only to your network.
With a power consumption of approximately 2 watts and a virtually maintenance-free Linux huge savings in energy costs and minimal maintenance can be reached compared to a classic PC.
Configuration
The configuration is done password proteced via web browser. The assignment of the
IP address
can be done via DHCP or can be set to a fixed value manually. The
system name
can be used to update the DNS system by the DHCP server.
The BemaBox has an internal clock. This clock can be synchronized with the NTP protocol via a time server or can be set manually.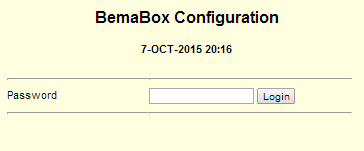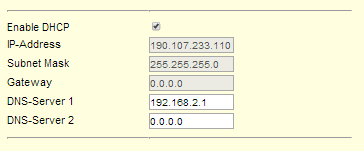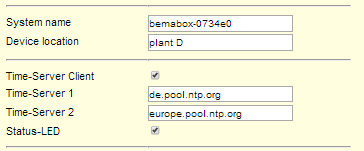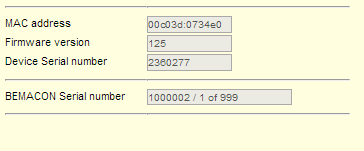 The connection to SAP-ERP or SAP-EWM is possible via
BEMACON Scales-Adapter for SAP®
The BemaBox also provides a web service for access via SOAP. The
ABAP example
shows how an enterprise Web service consumer is created and how to access a scale via SOAP Web service from a SAP system.
The
BemaBox
is compatible with the scale protocols of the following manufacturers:
A&D
Avery Weigh-Tronix
Avery Berkel
BILANCIAI
BIZERBA
BOSCHE
CARDINAL
DINI ARGEO
EPELSA
ESSAE
FLINTEC
Giropes
Gomba
GSE
HARDY
HBM
KERN
MESOMATIC
Mettler
MICROGRAM
OHAUS
PCE
PENKO
PFISTER
Philips
Radwag
RAVAS
RHEWA
Rice Lake
Rinstrum
SALTER WEIGH-TRONIX
Sartorius
Schenck
Sensocar
Setra
Soehnle
SysTec
UNIVERSAL
Utilcell
YINGHUA
---
SAP®, R/3® and ABAP™ are registered trademarks of SAP AG in Germany and other countries.
All other names of products and services are trademarks of their respective companies.
---